Custom Colognes and Perfume
Create Custom Cologne $37
Get started with our organic custom cologne builder. Choose the notes and even the label.
Build Custom Cologne Now!
Create Custom Perfume $37
Get started with our organic custom perfume builder. Choose the notes and even the label.
Build Custom Perfume Now!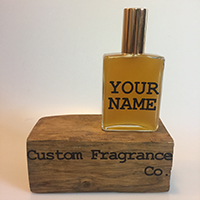 Love it! The natural ingredients add a real depth to the scent.Jack H.
---
Adam worked with me to make the perfect scent for my husband.Whitney C.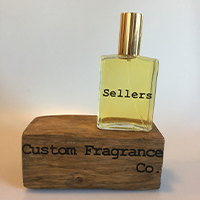 The Greatest Smell Ever….Is Yours
How to make your custom natural fragrance
Select Base Notes

We like to start with base notes. These are the longest lasting types of smells and they serve to ground your scent. These are the types of scents that won't be immediately apparent, but will last for hours and hours.

Select Mid Notes

Known as heart notes or base modifiers. These scents can help add character to your base notes, and serve to stretch out your top notes giving them more lasting power.

Select Top Notes

These are the most volatile of all fragrance ingredients and will be the first thing noticed once smelling your fragrance. These notes have very high sillage, but with that comes the cost of staying power. Use your heart and base notes to help stretch out your top notes.

Name your scent

A custom fragrance isn't complete without a name. You'll receive your 100 mL bottle with the custom label of your choosing. Name it after yourself, a loved one, or even it's inspiration.

Receive your scent

The best step of all. Receive your fragrance and start smelling great!
An All Natural Cologne Makes You
---
More Unique
More Confident
Sexy
Great
Greatest
Create a one of a kind all natural custom fragrance using our on-line fragrance builder.
---
Smell
Ensure that you'll smell perfectly unique for whatever situation you're in. Make sure to stand out from the crowd
---